Mixed Media Artist,
Kay Richoux
A former nurse turned artist, Kay began drawing with pastel and charcoal as a child. She even found a way to create art with soap!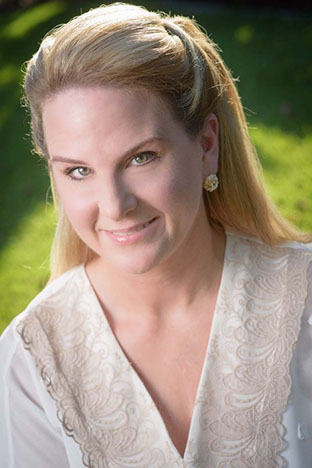 About me…
I was born in New Orleans, LA and I now reside between Lafayette, Louisiana and Inlet Beach, Florida; specifically the area known as Seabreeze right off 30A.
Many years ago, before becoming a nurse I was an Art an Architecture Major at the University of Southwestern Louisiana (USL), now known as the University of Louisiana at Lafayette (ULL). But, my love for art began way before then.
I began drawing with pastel and charcoal and carving wood and soap as a child. My parents started art lessons for me as early as first grade where I learned the basics. My dad's favorite pastime was to carve soap, as he was from the Texas Hill Country and "there wasn't a whole lot to do". (He passed that love of creating on to me apparently.) I won my earliest art competition in second grade for my version of Thanksgiving Dinner! I took visual art as an elective in high school, but didn't really begin to paint until college. My husband and I met at USL as Art and Architecture majors, but both of us went on to pursue other majors and careers- he as an attorney and me as a nurse.
2001 to 2015…
In 2001, my focus was on watercolor painting, pen and ink and charcoal drawings. As time went on, I began to experiment with stained glass. After retiring from a 23 year nursing career in 2015, following a neck and back surgery and an "epiphany" I experienced after visiting with several local artists around 30a I decided to pursue creating my art full time.
2015 to 2019
I continued to create with stained glass, but my love for texture continued to evolve to include working with incorporating crushed glass, imbedded objects and resin in my paintings. I continued my exploration into art with creating in encaustic: portraiture, abstract and collage. Art journaling and creating art with discarded reclaimed objects, like tea bags became a passion. My need for texture expanded into hand building little "BEAings" with paper clay.
2020 to 2022
The loss of our daughter Kate on May 6, 2020 propelled me into self reflection, art journaling and collage. I continued to create in all my favorite art mediums, searching for not only the joy found in creating , but the meaning of art in my life. I further explored my relationship with wax and I not only continued my journey with creating in encaustic, but I began to create hand poured soy wax candles in memory of our daughter, Kate. "KATE"S LEGACY, LLC " was created in 2021, in the hopes of fufilling her dream to have a candle/soap business, while leaving a positive legacy in her name.
Graphite pencil drawings, art journaling and creating with collage have helped channel anxiety, stress, and grief into a positive release for me, after the devastaion and loss I have suffered in losing my child in 2020, therefore, I am collaborating with Elizabeth Baumer, a Licensed Professional Counselor, here in Lafayette, LA to bring art therapy and counseling to women who are struggling after the loss of a child. Beginning August 4, 2022, we will meet in small groups at her office to bring these services to our community, through "Annabelle's Hope".
Publications/Affiliations/Memberships…
My paintings have been featured in several exhibits throughout Louisiana and Florida. I have been featured in 008 Magazine, the Destin Log and the Walton Sun and my paintings hang in homes throughout the United States.
I am a past board member, past president and past vice-president of the Lafayette Art Association. I am also a member of L'Acadian Art Guild, the Cultural Arts Alliance of Walton County and I am one of the Artists of30a.
Classes/Workshops/Art Retreats…
I have taught several workshops in varying mediums since 2015. My permanent art studio/gallery ,Soul Art School, LLC opened it's doors in the Summer of 2022 in Lafayette Louisiana with the focus being creating art that is unique to the individual with classes taught by myself as well as other artists/instructors.
In the works…
The first "Soul Art Retreat " for women, will be at my home in Inlet Beach, Florida November 6-12, 2022.
I will have rotating exhibits, physical and online, at Soul Art School representing various artists' works from the United States and abroad.
You may contact me directly for purchases, commissions or to book a spot for the "Soul Art Retreat" at soulartschools@gmail.com.
Get in Touch
Do you have questions about my online art classes or artwork? Email me using the form below. I would be delighted to visit with you.