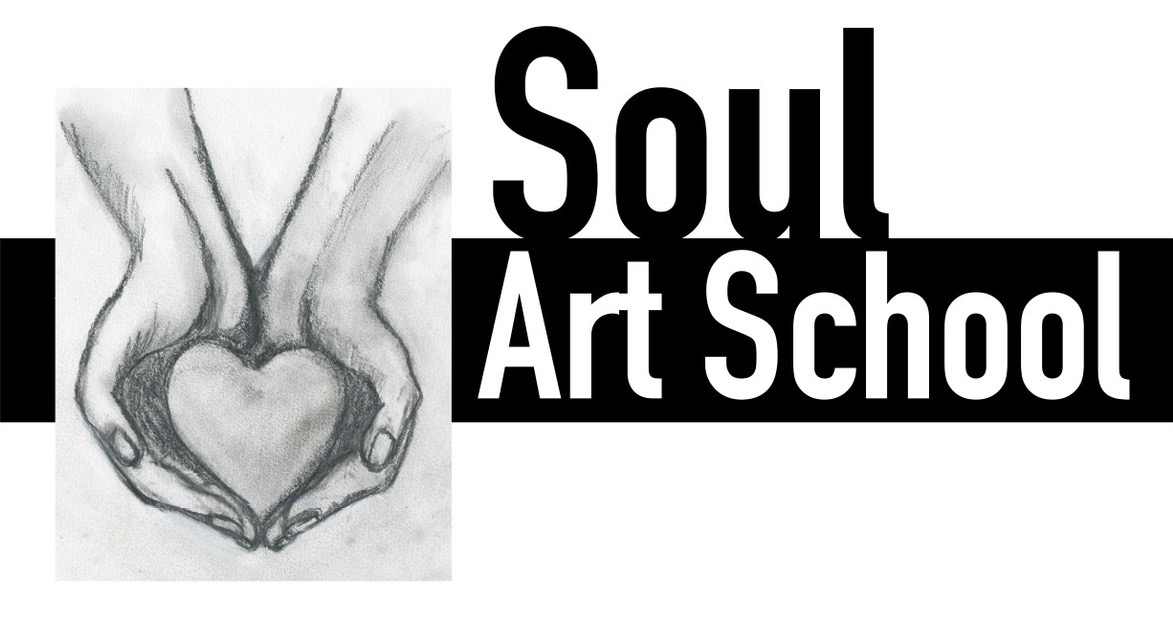 The story behind Soul Art School and Kate's Legacy…
I have always taught others in some form or another since I was 12 years old. Whether it was swimming lessons, off-shore water safety/survival, as a Red Cross CaseWorker during Desert Shield and Desert Storm or as a nurse for 23 years. However, the thought of teaching art did not occur to me until I had my own studio at the Lafayette Art Association. People would wander in while I was at work into my studio and ask questions about what I was creating. One by one, people began to ask for a lesson or for a class. So, in 2016, I began teaching workshops.
Since then, I have studied under other artists, teachers, and mentors. I have also gone on artist retreats to hone my skills and develop my style. Outside of my self-development, I have also found fulfillment in helping other artists realize their own dreams.
Shortly after joining the LAA, the Coordinator for the Lafayette Public Library exhibits stepped down. It was then that I found myself volunteering as Coordinator for the Lafayette Art Association on all exhibits for the Lafayette Public Library. I volunteered in this role for three years; as I could not imagine not having art on the walls at the library, for all walks of life to experience, especially children. It was at the Library that I sought to showcase the talents of local artists, but not necessarily what you would call traditional artists. I sought out quilters, illustrators, and artists with disabilities, along with mixed media, and traditional style artists.
During my tenure as President of the LAA, I had the unique opportunity to organize the creation of a mural that would highlight the 40 year history of the Lafayette Art Association. Famous local muralists and several other local artists, photographers and graphics designers worked together to create this work of art. A formal ribbon cutting ceremony and fundraiser was held at the end of my term where Lieutenant Governor, Billy Nungesser, attended as Master of Ceremonies for the mural's unveiling.
I exhibited works in Louisiana and Florida, in both juried and member exhibits for the Lafayette Art Association, the Cultural Arts Alliance, the Emerald Coast Theater Company and Sacred Heart Hospital. My art was selected to be a part of Art In Public Spaces in Florida. This gave me the exposure to go on to teach people from all across the United States. Throughout these experiences, the desire to create, help others to create, and have an outlet for artistic expression grew stronger.
In 2020, when our 21 year old daughter, Kate, died unexpectedly; I began to use my art not only as a form of self expression, but as a means to handle my anxiety and grief. It was life support for me. My desire to help others experience all the potential benefits that art has to offer has become rooted within me. The ability to teach art in my own space resulted in the creation of my business, Soul Art School. In my space at Soul Art School, I hope to help others create art that encompasses their mind, body and soul.
I am a mixed media artist, so texture and touch are a big part of the artistic experience for me. While I enjoy looking at art, I enjoy touching art more, whether in the creation or appreciation of it. It is my hope that here, at Soul Art School, people will be drawn to touch art; make a tactile connection to the art that they make and see, truly connecting the art to each viewer and giving each person a unique experience.
In the works…
When I opened Soul Art School, in May of 2022, I knew I wanted to do something to honor my daughter, Kate's, memory. Kate always wanted to have a soap and candle making business with me in my "studio". We used to talk about all the times we made "concoctions" with my late mom, Macel, and dream of the day when we would share a space together. Shortly after Kate passed, our family discussed how to best remember her, and how we would leave a positive legacy for her name. Out of that love, our family decided to create Kate's Legacy. Kate's Legacy, will sell candles, soaps, and bath salt creations. As well as, host parties and events inside of Soul Art School, beginning in November of 2022. The formal launch of Kate's Legacy will be during Soul Art School's first women's art retreat at my home off 30A in Florida, from November 6 through 12, 2022. Where a variety of Kate's Legacy products will be on display and available for purchase.
Beginning August 4, 2022, I am collaborating with Elizabeth Baumer, a licensed counselor, to provide art therapy to women who have lost a child. Baumer has named the group "Anabelle's Hope", after her daughter whom she lost several years ago. We will meet weekly, in small groups, to address the needs of those within our community through art and counseling.